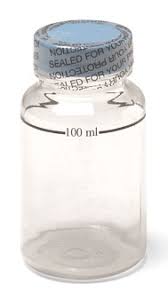 Well owners are responsible for performing regular maintenance to ensure well safety and to understand well water quality. Taking care of your well is a three step process:

1. Protect your well water at the ground surface by avoiding, eliminating, or reducing contaminants.
2. Inspect your well regularly and keep your well in good running order.
3. Test your well water regularly and respond to water quality problems.

As a well owner, it is your responsibility to protect groundwater by being informed and Well Aware, click Here to read more!

Sample bottles and request forms are available at the municipal office for ALS Environmental Lab and Horizon Labs Ltd.

ALS Environmental
(204) 255-9720

12-1329 Niakwa Road E.
Winnipeg MB R2J 3T4

Horizon Lab LTD
(204) 488-2035

4055 Portage Avenue
Winnipeg MB R3K 2E8

MAXXAM Analytics
(204) 772-7276
Unit D, 675 Berry Street
Winnipeg MB R3H 1A7