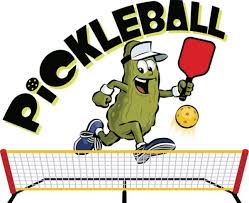 Located at the East St. Paul Arena (266 Hoddinott Rd).

Pickleball is accessible 3 days a week in 2 separate time slots from May 3 to August 11.
All individuals are welcome to play. There are no gender or age requirements for any time slot.
This is an adult-only league - you must be 18+ years of age to register and play.
Participants have access to 3 levels of play: Beginner, Intermediate, and Advance.
There are 6 courts that accommodate 2x beginner courts, 2x intermediate courts, and 2x advance courts. Players have access to all timeslots and days, regardless of their level of play.
**You must register to play, as there is a maximum number of participants per court and time.
If you are choosing drop-in you still must register for your day and timeslot.**
Tuesdays and Thursdays
10:00 a.m. to 12:00 p.m.
1:00 p.m. to 3:00 p.m.
Wednesdays
9:30 a.m. to 11:30 a.m.
1:30 p.m. to 3:30 p.m.
Cost
Drop-in: $2.50 per 2-hour slot
Monthly membership: $30.00/month
Access to 3 days a week of play at 2-hour slots. Must renew at the start of each month.


Payment must be received prior to play.
To register, contact the Recreation Services Coordinator: Nicole at recreation@eaststpaul.com.
You will be required to provide your name and level you are registering for (Beginners, Intermediate, or Advance).
Upon registering for a drop-in or monthly membership you will be provided payment options.
Pickleball season begins Tuesday, May 3 until Thursday, August 11, 2022.