The Operations Department is responsible to Council for: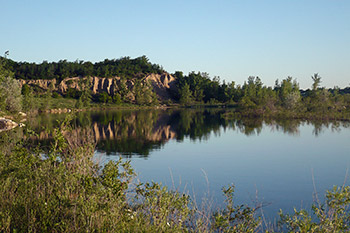 Construction and maintenance of roads and sidewalks, including snow clearing and removal


Sewer and Water treatment plant operation, maintenance and inspections


Tendering Municipal projects


Garbage and recycling liaison, and nuisance grounds maintenance


Maintenance of Public Works equipment and buildings


Culvert installation, drainage and steaming of culverts


Signage of all roadways


Christmas lights


Operation of department, including administration and budgeting


The Operations Department consists of a Director, a Manager, an Assistant Manager, a Public Works Supervisor, a Utility Supervisor and a Public Services and Facilities Supervisor. The Public Works section consists of 10 full-time employees. The Utility sections employs three full-time staff members. Seasonal employees are hired annually on an as required basis.
For Water System Reports, click here.
Contacts:

Director of Infrastructure Services
Dave Wardrop
2801 Gateway Rd.
East St. Paul, MB R2E 0J6
Phone: (204) 668-8336


Fax: (204) 667-8312

Operations Manager
Andrew Toews
2801 Gateway Rd.
East St Paul, MB R2E 0J6
Phone: (204) 668-8336
Fax: (204) 667-8312



Assistant Operations Manager: TBD

2801 Gateway Rd.
East St. Paul, MB R2E 0J6
Phone: (204) 668-8336

Public Works Supervisor
Gary Russell
Public Works Department
2801 Gateway Rd.
East St. Paul, MB R2E 0J6
Phone: (204) 668-8336
Fax: (204) 667-8312


Public Services & Facilities Supervisor

Randy Bullard

2801 Gateway Rd.

East St. Paul, MB R2E 0J6

Phone: (204) 668-8336

Fax: (204) 667-8312

Utilities Manager


Don Winsor

3021 Henderson Hwy

East St Paul, MB R2E 0J6
Phone: (204) 668-8336
Fax: (204) 667-8312


don.winsor@eaststpaul.com