NOT SURE OF YOUR WARD?
Click HERE to search
---
Mayor Shelley Hart
Phone: (204) 803-2221
Email: shelley.hart@eaststpaul.com
Shelley Hart, her husband Paul and their two children have resided in East St. Paul for 32 years.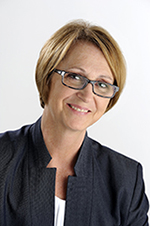 In February 2014, Shelley retired after a 36-year career with the Winnipeg Police Service. In her last five years of service, she was the Deputy Chief of Police in the operations branch.
Shelley is a graduate of three programs at the University of Manitoba, Public Sector Management, Management Development for Women and Human Resource Management. She is also a graduate of the Executive Development Program at the Canadian Police College in Ottawa, Ontario.
Shelley is serving her second term as mayor, elected on October 24, 2018.
Shelley has extensive experience working with government at the municipal, provincial and federal level. She uses this experience and her collaborative leadership style to work on behalf of East St Paul residents and business community.
Councillor for Ward 1
Carla Devlin
Phone: (204) 798-3100
E-mail: carla.devlin@eaststpaul.com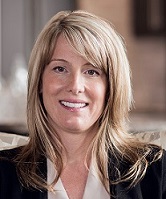 Carla Devlin and her family have resided in East St. Paul for 17 years. She is a career driven and goal oriented entrepreneur and General Contractor. Carla has successfully worked in the construction industry for 22 years.
Carla was elected in 2018 as Councillor for Ward 1 where she has served a 4-year term. Her passion and commitment to this position are evident as she works collaboratively with Council members for the common good of her community.
Carla is the proud mother of four children: Paityn, Daimin, Emily and Brenin and knows the value of a dollar and hard work. Instilling these values in her children, Carla taught them at a very young age how to own and operate a business. In 2014, Serendipity Shave Ice debuted at the Kenora Harbour with four eager new entrepreneurs at the forefront. Also, following in her mother's business savvy footsteps, Paityn is currently studying at the Asper School of Business.
Despite her busy lifestyle, Carla understands the importance of work-life balance and spends as much time as possible with family and friends. Whether it is relaxing at her cottage on Lake of the Woods, enjoying water sports with her kids, or challenging herself to a round of golf, Carla is living life to the fullest!

Councillor for Ward 2
Orest Horechko
Phone: (204) 792-9500
Email: orest.horechko@eaststpaul.com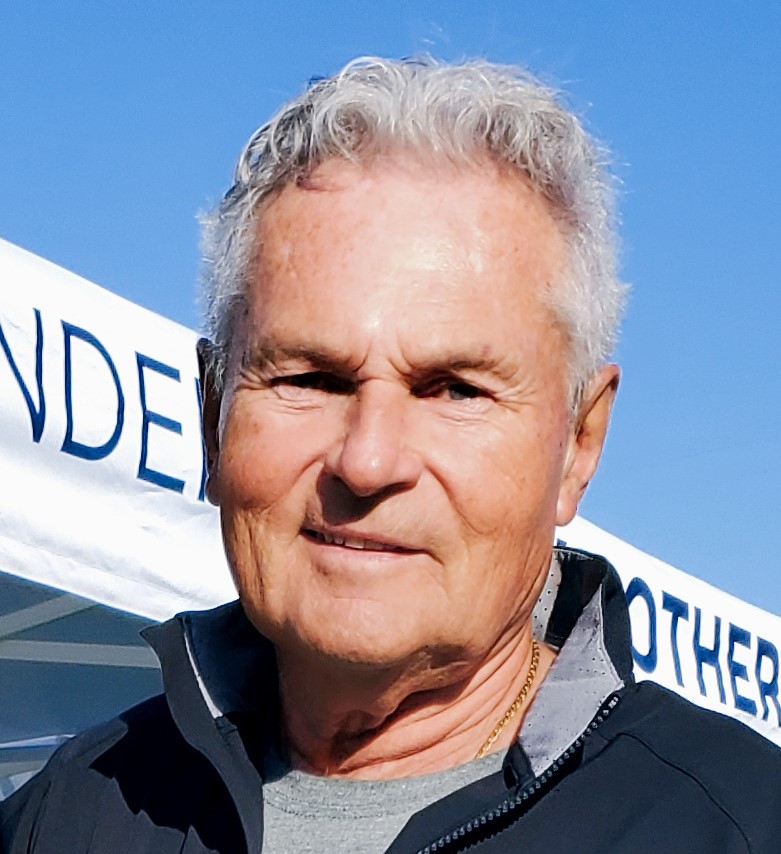 Orest has served the residents of East St. Paul as the Ward 2 Councillor since 2014.

He and wife Jeanette have lived in the North Hill area for the last 20 years. Professionally, Orest has worked in the hospitality industry for 40 years. He believes in volunteering and has lent his skills and time to several charities, most recently he was co-chair, along with Laurent Chapdelaine, of the Autism Awareness Ride. The successful event raised more than $200,000 for the Autism program at the St. Amant Centre.

Orest also organized a fundraiser for the Athletics Department at the University of Winnipeg. He was inducted into the Manitoba Hockey Hall of Fame as a member of the North End Flyers.
Councillor for Ward 3 and Deputy Mayor
Brian Duval
15 Ridgeview Place
East St. Paul, MB R2E 0G4
Phone: (204) 918-3618
Email: brian.duval@eaststpaul.com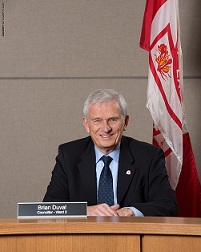 Brian Duval and his wife Connie have resided in East St. Paul for the past 25 years. They have three children and 6 grandchildren. Brian was raised on a farm on the outskirts of Transcona, attended Transcona Collegiate and the University of Manitoba, and obtained a degree in Mechanical Engineering.
Brian's career focused on management of plastics manufacturing plants, producing a wide variety of components and parts utilizing various polymer processes.
Brian is dedicated to providing input and oversight on operating costs and capital projects as East St. Paul moves forward to face many challenges in the near and distant future. He also believes strongly in the need to develop affordable seniors' housing in East St. Paul in a manner blending in with the traditional character of the community.
He is the past president of two Rotary Clubs in the Winnipeg area. His hobbies include music, sports, current affairs, and tinkering/fixing just about anything.
Brian looks forward to serving East St. Paul and working with all members of council and administration.
Councillor for Ward 4
Charles Posthumus
Home: (204) 663-0210
Email: charles.posthumus@eaststpaul.com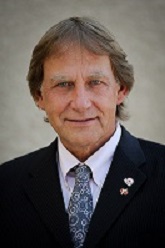 Charles Posthumus and his family have resided in East St. Paul since the 1950's. Charles has been a resident of Ward 4 for 31 years. He is married to Diana Posthumus and has 3 children, Chad, Christina, and Jessie. He is very proud of his family and their accomplishments. Diana was an Educator for 36 years (recently retired in 2019) serving as an administrator for many years in River East Transcona School Division. Chad has a master's in business administration and is a professional basketball player, Christina has a Bachelor of Arts, Bachelor of Science and a Bachelor of Education and started her career in teaching and Jessie is a private pilot, a Civilian Officer with the military, and an Aircraft Maintenance Engineer. Charles has been the councillor of Ward 4 for 16 years. He is an Industrial Electrician and has operated East Saint Paul Electric for the past 25 years. He has an extensive background in the construction industry and extensive experience working with the public.
Charles has served on the following boards and associations: Trans Canada Trails, Red River North Trails Association, Interlake Recreation Association, Manitoba Association of Regional Recyclers, Board of the Red River Basin Commission representing Manitoba Municipalities and is currently the Chair of the North Chapter for the Red River Basin Commission.
Charles believes in giving back to his community and has served as a volunteer with the East St. Paul Community Club for the past 26 years. He has held the Basketball Director and Convener positions for East Saint Paul for the past 25 years. He has also been a soccer convener and has coached numerous teams in soccer, football, hockey, and basketball. He has coached several teams each year for the past 25 plus years. Charles has also volunteered for the Canadian Diabetes Association, the Christmas Cheer Board, River East, and Transcona Optimist Clubs, and with the ESP Lion's Club Car Show. He was awarded the Queen's Diamond Jubilee Medal for outstanding community service.

Charles has been committed to the residents of Ward 4 and has used his strong voice at council meetings to ensure that decisions made by council will meet the needs of our community. Charles is a strong leader who has worked collaboratively with council to ensure planning focuses on long-term needs of the community and to make our community a safe place to live and raise a family.