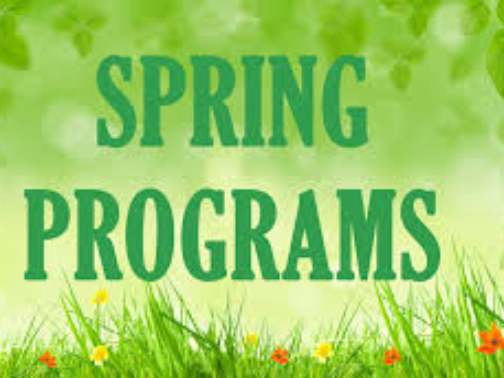 Please note all programs are located in the Banquet Hall at 266 Hoddinott inside the East St. Paul Community Centre unless otherwise noted. The Banquet Hall can be found on the second floor

Instructions on how to register are listed at the bottom of this page
Children & Youth
Zumba Kids (3 - 5 years old)
Zumba Kids, Jr classes are rockin', high-energy dance parties packed with kid-friendly routines. We break down steps, add games, activities and cultural exploration elements into the class structure.
Date: Monday April 24 - June 12 (no class May 22) (7 weeks)
Time: 6:00 - 6:45 pm
Cost: $77/session
Zumba kids (6-12 years old)
Zumba Kids classes feature kid-friendly routines based on original Zumba choreography. We break down the steps, add games, activities and cultural exploration elements into the class structure
Date: Monday April 24 - June 12 (no class May 22) (7 weeks)
Time: 7:00 - 7:45 pm
Cost: $77/session
Children's Yoga (3-5 years old)
Yoga classes for children help them gain body awareness while building strength, balance, and coordination through play. They will learn basic yoga asanas (postures) and their names through songs, animal sounds, partner stretches, and yoga games in an encouraging atmosphere. The importance of a child having a positive correlation with exercise, moving their body, and using their mind is crucial for healthy development. These interactions with their mind and body are important for building confidence, emotional well-being, and physical agility as well as listening and learning skills. If your child is new to physical activity, this class is perfect for them as modifications and variations will always be demonstrated. If you have a dancer, gymnast, or little athlete, they will LOVE YOGA as more advanced progressions will be available too.
Date: Tuesday April 18 - June 6 (8 weeks)
Time: 5:00 - 5:30 pm
Instructor: Miss Michelle
Cost: $80/session
Tumbling Two's (2 -4 years old)
Both the parent and child will participate in gymnastics-related activities together. This program is designed to help encourage coordination, balance, and flexibility! This program will focus on both fun and basic fitness and will encourage the children to start learning the moves and ideas of gymnastics! Please bring a water bottle.
Date: Wednesday April 12 - May 10 (5 weeks)
Time: 6:00 - 6:45 pm
Cost: $55/session
Recreational Gymnastics/Cheer (8-14 years old)
Your child will experience the sport of both gymnastics and cheerleading that will help build confidence and skills. Children will learn the basics of jumps, tumbling, dance and stunts. This program will be a fun and fit way for children to try something new. This class is designed for children who are beginners at cheerleading and gymnastics. In the last class there will be a fun interactive recital for children to show their families what they have learned and there will also be a fun routine! Please bring a water bottle.
Date: Wednesday April 12 - May 10 (5 weeks)
Time: 7:00 - 8:00 pm
Cost: $55/session
Martial Arts (All ages/family class)
Tukong martial arts is a hapkido, taekwondo, kickboxing, and gymnastic blend of self‐defense. This is a family‐friendly class with a heavy focus on physical fitness and will leave you feeling empowered. All levels and ages welcome. Adults and children welcome.
** Instructor requires participants purchase a Gi (uniform) ‐ $100.00 plus tax and pay for testing for level advancement.**
Date: Thursday April 6 - June 22
Time: 6:00 p.m. – 7:00 p.m.
Cost: $264 + GST (12 classes)
Family Painting Events (Age 5 and up)
Our family paint nights are a unique way to spend quality time together and have some fun! Just follow along while you are guided step-by-step through the painting in about 2 hours. If you're feeling super creative, change the colors - or go completely rogue...there are no rules! There will be lots of time for socializing between steps. We provide all the painting supplies: a canvas, acrylic paint, fancy schmancy specialty paint, high quality brushes, an apron, and a great time!
Date: Friday April 21 at 6:00 - 8:00 pm in the Banquet Hall (2nd floor of the Arena). Cost: $28/person
Date: Saturday June 10. Time TBD. Location: TBD at one of our East St Paul outdoor parks. Stay tuned for more info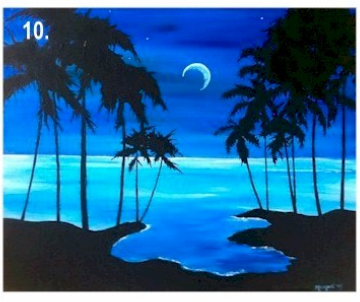 Kids in the Kitchen (Age 6-12)
Get those chef hats on and prepare for some delicious cooking & baking activities! Worksheets will introduce participants to measurements, food handling and kitchen safety. Each week, children will make a delicious meal or snack. All recipes will be provided at the end of the class. Please bring a water bottle.
Date: Saturday April 15, 22 & 29
Time: 9:00 a.m. - 10:30 a.m.
Cost: $42 (3 classes)
To Register for a class - Click Here
How do I register?
1. Complete the Child & Youth Registration form above (where it reads 'Click Here')
2. Watch for the auto-response email confirming your registration
3. Once we have met the minimum number of participants to move forward with the class, you will be sent an email to send payment. Payment is due BEFORE the first class.
How do I pay?
1. Send e-transfer to recreation@eaststpaul.com Use the password: RECREATION
2. In-person: Cash, debit or cheque to our Operations Dept located at 2801 Gateway Rd in East St Paul

The Operations Dept is open Monday to Friday from 8:30 am - 4:30 pm. (Note: We are closed on Stat Holidays)

Cheques can be made out to 'RM of East St Paul'

If you would like to pay after hours, please deposit your cheque into the grey metal drop box outside the front door of 2801 Gateway Rd. Do not leave cash.